Saturday 21st and Sunday 22nd October saw a small squad of fifteen Bishop's Stortford Swimming Club members aged 11 to 17 travel to Luton for Team Luton's Autumn Short Course Meet.
Over the two days, the fifteen swimmers took part in 55 swims, with nearly half of swims resulting in personal best times. Eight swimmers brought home 24 medals between them (1 Gold, 13 Silver and 10 Bronze), including 11 year olds Noah Conroy and Guy Spearman-Baines who secured a great haul of seven medals.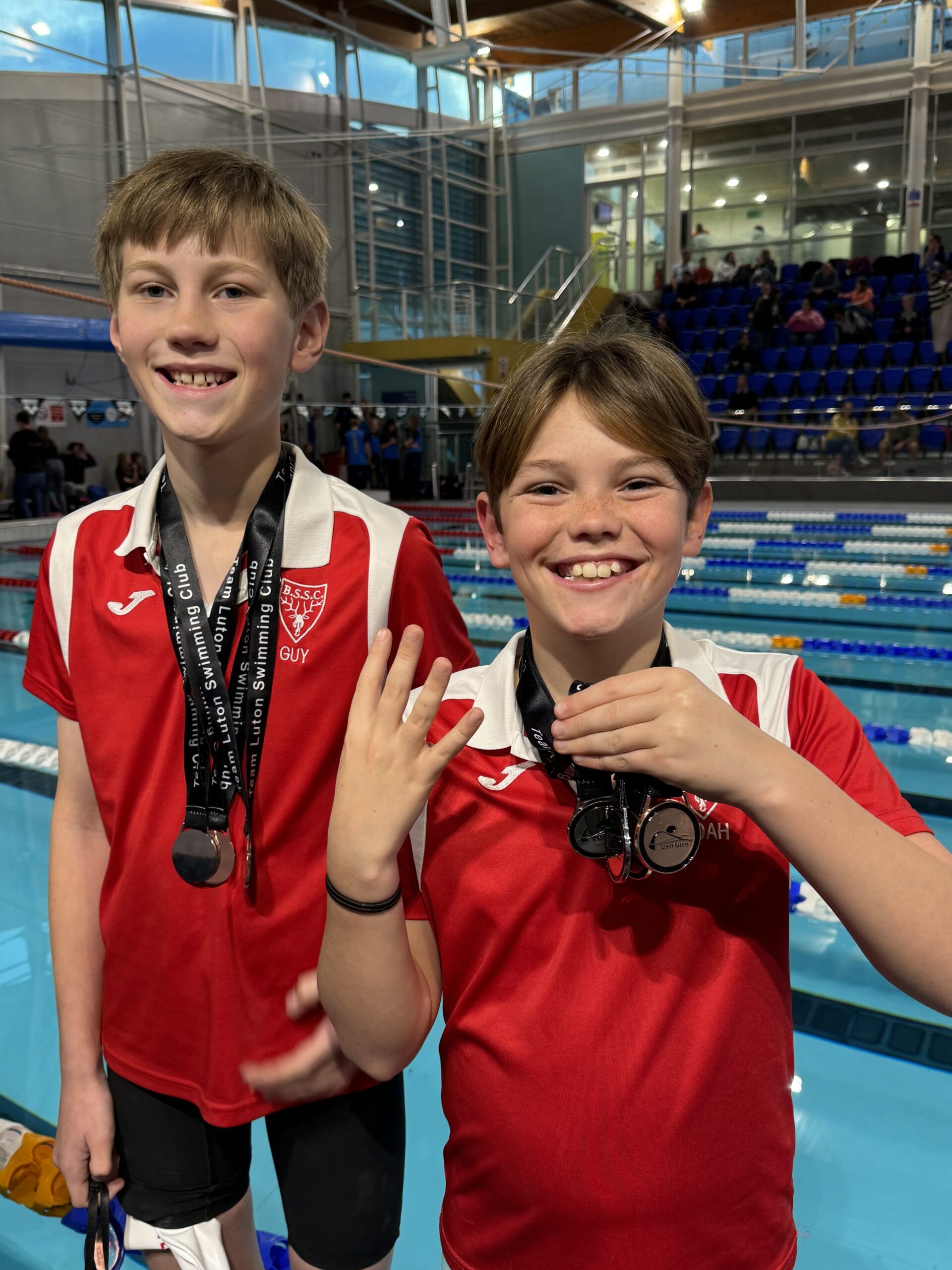 Congratulations to newly re-elected Club Captain Jakey Hayes, who won medals in all six of his races and newly elected Club Captain Freya Hadnutt who won medals in five of her races.
The Club's swimmers will next be competing at Round 2 of Arena League in Aylesbury on Saturday 11th November, before returning to Luton for Putteridge Swimming Club's County Qualifier over the weekend of 18-19 November and visiting Hatfield for the Club's County Qualifier on 25-26 November.
Meanwhile, best of luck to our older swimmers competing at the East Region SC Championships on 3-5 November.
Full medal results by age group are given below.
11 year olds:
Noah Conroy – Silver 100m Butterfly & 200m Freestyle; Bronze 50m Butterfly & 100m Freestyle
Guy Spearman-Baines – Silver 50m/100m Breaststroke; Bronze 200m Individual Medley
15 year olds:
Freya Hadnutt – Silver 50m/100m/200m Backstroke & 100m Freestyle; Bronze 100m Butterfly
Imogen Tang – Silver 50m Freestyle
16 year olds:
Emma Fields – Gold 50m Butterfly
Jacob Hayes – Silver 100m/200m Backstroke & 400m Freestyle; Bronze 50m Backstroke, 200m Freestyle & 200m Individual Medley
Alice Longman – Silver 200m Individual Medley; Bronze 50m/100m Breaststroke
17 year olds:
Grace Mason – Bronze 800m Freestyle