Inspired by Team GB Olympic swimming successes in Tokyo, thirty-one members of Bishop's Stortford Swimming Club recently competed in the British Festival of Swimming. This Nationwide competition was held from mid-July through August as a network of regional events, and results from all home nations were amalgamated into a British leader board.
This was the first time BSSC swimmers had ventured from their own pool since March 2020 and the 50m pools at the University of East Anglia in Norwich and the London Aquatic Centre were welcome sights. For many of the swimmers it was also the first time they had qualified for a Regional or National level event so nerves were high, but all stepped up and performed fantastically. Eighty-eight swims resulted in multiple personal bests, forty-two top ten finishes and eleven medals.
The East Region medallists were: Ella Greatbatch (Silver 100m Breaststroke, Bronze 50m/200m Breaststroke), Kirsty Neill (Gold 200m Breaststroke, Silver 100m Breaststroke), Jago Derrington (Silver 50m Backstroke, Bronze 100m/200m Backstroke), Niamh James (Gold 200m Backstroke, Silver 100m Backstroke, Bronze 50m Backstroke).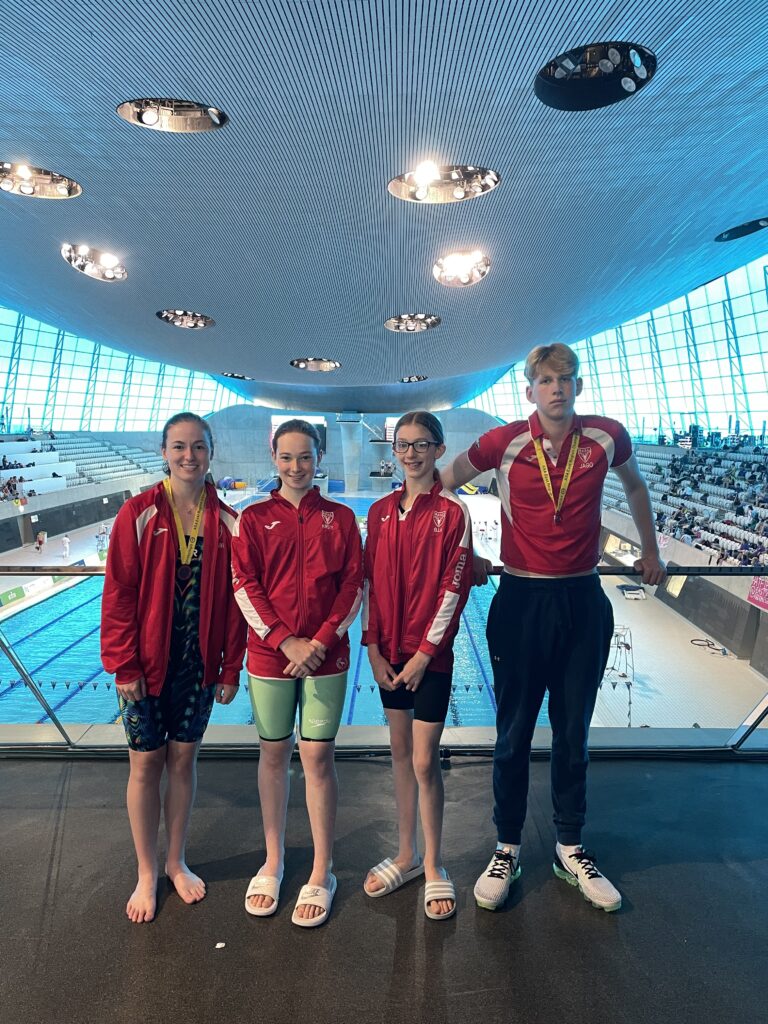 Extra congratulations must also go to Ella Greatbatch and Kirsty Neill for also securing top ten finishes in the British Festival leader board, where Ella's 100m Breaststroke time of 1:20.69 made her the 8th fastest 13 year old in Britain and Kirsty was the 5th fastest 14 year old in the same event with 1:16.25 and the 9th fastest in the 200m Breaststroke (2:46.49).  
Full list of swimmers: Ethan David-Tostevin, Zoe Opiyo (12 Yrs); Catherine Clune, Robert Gor, Ella Greatbatch, Hollie Heighes, Brandon Macdonald-Williams, Tain Phillips, Beau Reilly, Leo Suo-Saunders (13 Yrs); George Grimwood, Jacob Hayes, Alice Longman, Kirsty Neill, George Taylor (14 Yrs); David Badcock, Callum Cox, Jago Derrington, Emma Fields, Jessica Fields, Lauren Gore, Grace Mason, Lilian Opiyo, Kaia Phillips, Meisha Trend-Evans (15 Yrs); Issy Good (16 Yrs); Millie Fields (17 Yrs); Bryn Couser, Callum Davis, Niamh James, Eleanor Mason (18 Yrs/Over)